Limited Edition Photography

Ross Watson's photography is included in the Sir Elton John Collection of Photography, Atlanta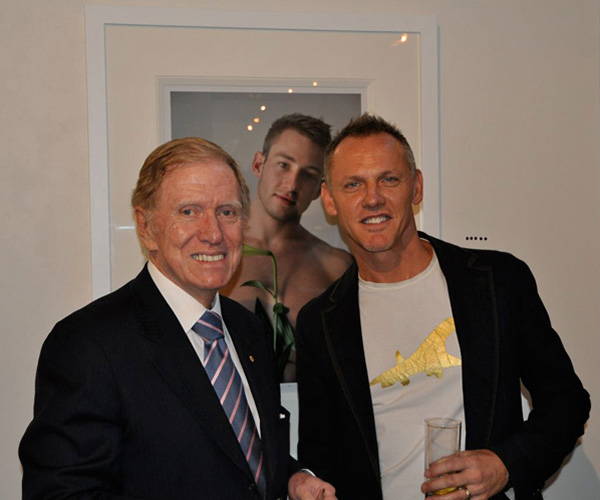 The Hon. Michael Kirby and Ross Watson, before a custom framed Limited Edition Photograph of Matthew Mitcham.
Limited Edition Photography prints are archival pigment on Cotton Rag paper, or 'Giclee Prints'. Pigments on cotton rag papers have proven to be highly archival (consider for example Rembrandt's etchings - they were made using pigment inks on cotton papers.
All Edition Photographs are hand-signed and numbered by the artist in the white boarder immediately below the image.
Prices are for unframed prints and are inclusive of shipping worldwide.